3-Way Switches
Conventional 3-Way Light Switch Diagrams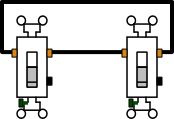 Travelers can be wired in either of the above examples
3-way switches are used to control lights with two switches. These switches do not have an on/off position like single pole switches. It is important to understand how these are wired before attempting to troubleshoot or replace.
The diagrams below show the conventional wiring for 3-way switches. Unfortunately, not all 3-way switches are wired the conventional way. See Alternate 3-Way Switch Wiring Configuration for another way 3-way switches may be wired.
If you have any problems with these switches, it may be best to call an electrician.
Conventional 3-Way Switch Wiring Configuration
All of the switches shown below are 3-way. 3-way switches have three terminals, one common (usually black color) and one pair of travelers (usually brass color).
With conventional wiring, the common wire from one switch connects to 120 volts, the common wire from the other switch connects to the load (lights). The pair of travelers on one switch connect to the pair of travelers on the other switch.
Usually, the common wire is wrapped around the traveler wires for identification in the 3-way light switch electrical boxes. Ground connection is not shown in these diagrams.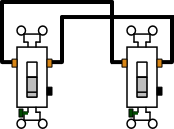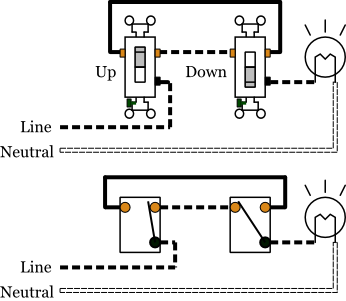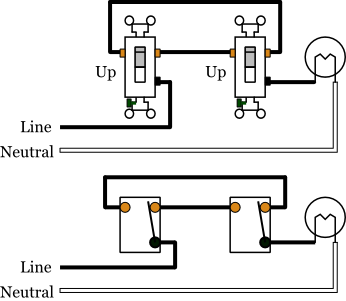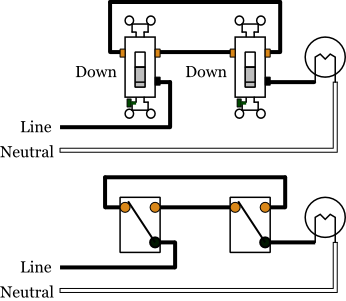 Toggling either of the 3-way switches will cause a closed path to open, or an open path to close.