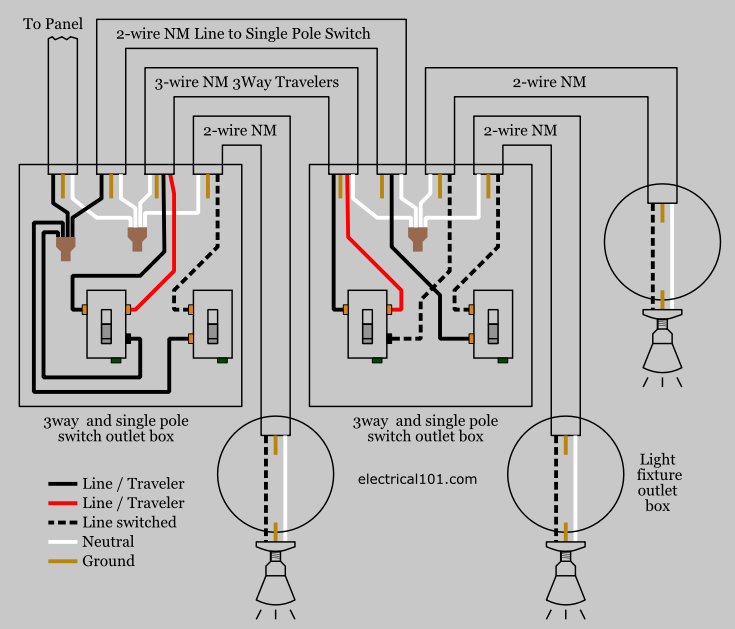 Multiple Switch Wiring, 3-way and Single Pole
A reader of this site had a question about wiring 3-way light switches. Each 3-way switch box would contain a single pole switch each controlling a light.
Instructions for 3-way and single pole switches using NM cable.
Line voltage supplying both 3-way and single pole switches.
3-wire NM cable from 3-way to 3-way (normal 3-way wiring).
2-wire from single pole to single pole for line and neutral
2-wire from each single pole load side to light.
2-wire from 3-way load side to light.
Diagrams shown on this page are simplified for clarity. Electrical outlet boxes can have numerous NM cables going in and out. See "Actual Switch Box Wiring Diagram" below.
Ground connection diagram is shown separately.
3-Way and Single Pole Switch Wiring using NM Cable Diagram

Multiple Switch Wiring 3-way and Single Pole