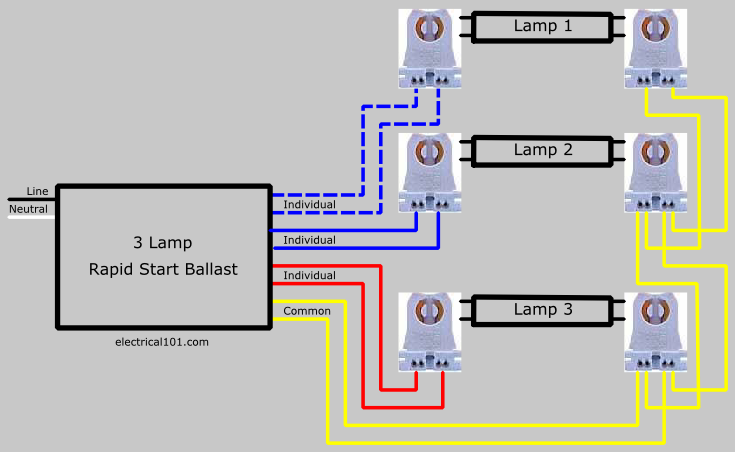 How to Replace 3 Lamp Series Ballast with Parallel
3 Lamp Rapid Start Ballast
Factory wiring
3 Lamp Instant Start Ballast Wiring Diagram
Replacement ballast
After 3 Lamp Rapid Start Ballast is Replaced with Instant Start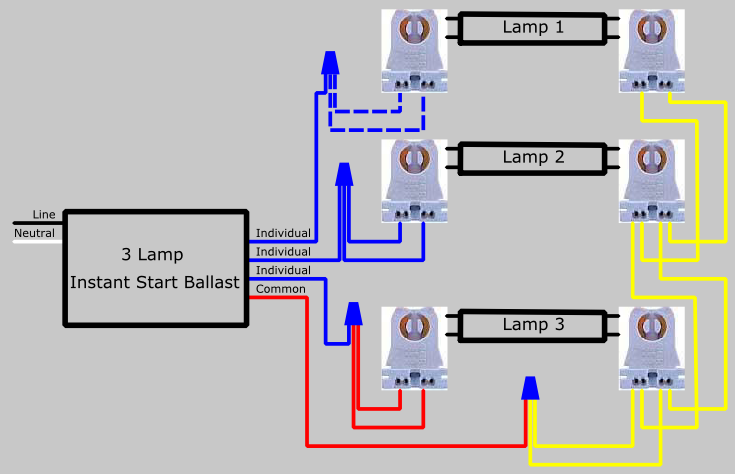 After 3 Lamp Rapid Start Ballast is Replaced with a 4 Lamp Instant Start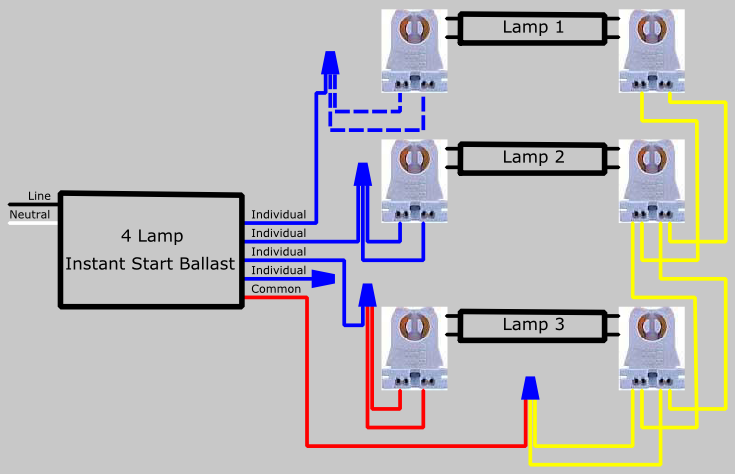 3 Individual wires, 1 common wire
A 3 lamp series magnetic ballast should be replaced with a 3 or 4 lamp parallel electronic ballast. Each lampholder has four separate connections.
Connect each of the individual blue wires from the parallel ballast to each pair of the lampholder individual wires (red, blue and blue-white).

Connect the common red wire from the parallel ballast to the yellow pair of lampholder common wires.

When replacing with a 4 lamp ballast, cap the third individual blue wire with a small wire connector.